Fundraising has a stereotype of being difficult, time-consuming, and minimally successful. Typically, fundraisers are associated with nonprofits, clubs, or schools but what if you, an individual, want to contribute to a cause that you are passionate about? With these 4 tips, you can break the outdated fundraising stereotype by creating a unique, compelling, and successful fundraising campaign as an individual.
1. Have a Clear Mission
Perhaps more important than a goal, a mission drives the 'why' behind your actions. These personal mission statements are more inspiring than a financial target for donors because they reveal the motive behind your actions. Trust from a donor is important when asking for financial donations and transparency is one of the simplest ways to gain it.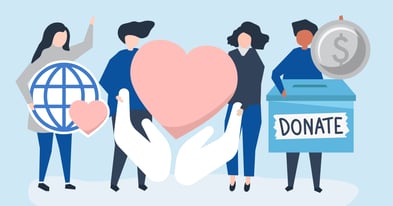 This mission should be the first thing you tell people about when you solicit donations. A mission is not the cause you are supporting, it is the reason you, the individual, are supporting the cause.
Here's an example: I am passionate about supporting the Humane Society because I have a rescue dog and would like to help other homeless animals.
2. Tell a Story
Related to your mission should be the story of how you came to be passionate about that cause. Your mission is the why for the campaign, and your story is the why for the mission.
Sound confusing? Let's continue with the previous example:
Story: When I got out of college, I knew I wanted to get a pet. After seeing a couple of dogs on the street on the way to work, I knew I wanted to adopt a dog from a shelter. When I went to a shelter to adopt my dog, I saw many other dogs that were sadly not getting adopted. I knew from that point forward I wanted to help those animals find a home, or at the very least, ensure they have a shelter to stay in while they wait to get adopted.
Mission: I am passionate about supporting the Humane Society because I have a rescue dog and would like to help other homeless animals.

With a clear story and mission, you can create consistent messaging around your campaign - either online or in person. This is important for finding donors with an interest in your cause and gaining donor trust.
3. Marketing is Not Just for Businesses
With the rapid growth of social media, practically everyone has an online presence. Individuals can now become their own businesses by becoming 'influencers' and 'public figures,' while the average person can grow a large network on personal and professional platforms such as Facebook and Linkedin.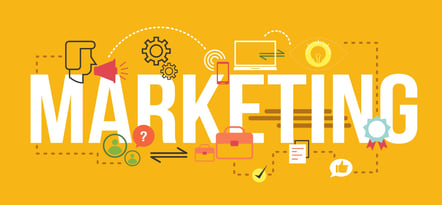 As a fundraiser, you can use social networks to market your campaign. Your mission should be the backbone of your asks and your social media presence should provide the people to ask.
You can choose to have a fully digital campaign, a solely in-person campaign, or a combination of both. Regardless of your strategy, maintaining messaging that is related to your mission is key.
4. Use Sixpence for Your Next Campaign
With all of this talk about campaigns and the power of social media, we would be remiss to not mention Sixpence, a free tool to build your next campaign. With Sixpence, you can create a campaign that is fueled by the power of roundup crowdfunding.
Simply put: Sixpence allows donors to automatically round up to the nearest dollar on their purchases which is then donated to a campaign of their choice. As an individual fundraiser, this is a great way to acquire ongoing donations with minimal complication.
If you have any more tips for fundraising as an individual, tell us in the comments, or send us tweet @sixpenceapp, we would love to hear them!