Classrooms need more than just tables, chairs, and books. They need a variety of supplies, decor, and other items to create an environment that fosters learning and creativity. And, sometimes, learning best happens outside of the classroom on field trips that will live on as lifelong memories in the minds of our students. The catch, it takes funding to make all of this happen. And there is a direct correlation between student success and per-pupil spending in our school systems.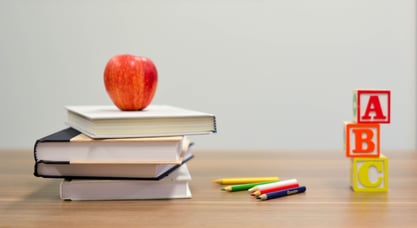 Who Takes Up the Mantle? Too Often, Teachers.
At Sixpence, we value teachers and realize they often spend much of their own income on items for their classrooms to make learning happen. In fact, the average teacher annually spends nearly $500 of their own income on their classroom! While this is a commendable and selfless gesture, we want to enable teachers and PTA/PTO leaders to easily and sustainably raise funds for their classrooms and schools, harnessing the power of community to enhance education.
This shouldn't be a burden placed on the shoulders of teachers who are already often underpaid. Communities should be ready to help lighten the load, but we need creative ways to maximize the affordability of doing so.
Old Methods Aren't Working (And Are Borderline Predatory)
Product fundraising has been a decent filler. For decades, it's been a go-to fundraising method in American schools. In fact, each year product fundraisers raise nearly $1.5B for American schools. However, they're incredible time-consuming, they typically take 50%-60% of funds raised, and most contributors donate because they want to support the school (not because they actually want the product).
Sixpence provides an alternative to such inefficient fundraising methods by allowing users to donate through roundups on everyday purchases. Instead of buying things in special fundraisers to support a class, extracurricular, school, or PTO, parents and community members can just support these things with a little bit of change on top of the things they already by.
Through Sixpence, teachers, PTO leaders, and school staff can create campaigns to make even the largest fundraising targets approachable. The option of roundup donations enables parents and other community members to donate to local classrooms and make a difference everyday, in a way that adds up significantly over time! (The average roundup donor contributes over $240 a year.)
Starting Roundup Giving in Your Community Is Easy
To create a Sixpence campaign, just click "Create Campaign" in the upper right-hand corner of the menu. From there you can easily start your own roundup crowdfunding campaign (or plural, campaigns)! In campaign descriptions, note what the funds will be used for, along with any other pertinent details. This is your chance to tell your fundraising story and appeal to parents and other potential supporters!
You can then share your Sixpence campaign with your student's parents, as well as your own friends, family, and extended network. There is no limit to how many supporters you can have, each contributing to your cause on top of their morning latte and afternoon grocery shopping!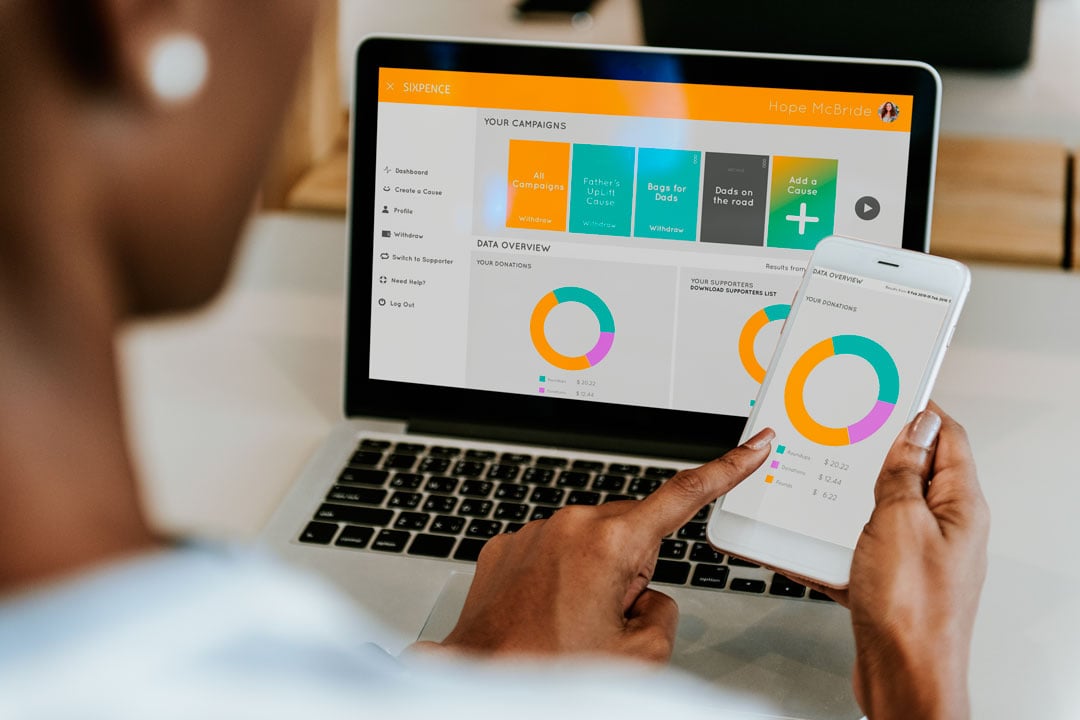 You can download the app and get started today by following this link. Together, through Sixpence and roundup crowdfunding, we can make a difference in the lives of educators and students across the country!
Quick tip: Be sure not to fall into the "Post and Forget" trap. We give money to the people and things that we personally care about. That care is triggered most strongly by 1-to-1 relationships.
Sure, post your campaign on Facebook, but be sure to send personal appeals over Facebook Messenger to those who you actually think may care to donate.